Public relation is a field that promotes relationships between a company and the public. Its main aim is to create and maintain a positive public image, so the products or services of this or that company will attract new customers. What is more, the PR is aimed to keep company's standing customers. So the workers in the field of public relations know exactly how to communicate through a press release and with social media, how to create an ad campaign, special event, how to write speeches and more.
If you want to make a career in PR in in Cedar Rapids, Iowa, you will have to choose between variety of job titles. As the field of PR provides the full career path, there are jobs that do not require you to have education, as well as there are those that can require you to have master's degree. Still, if your job requires a degree, there is a Mount Mercy University in Cedar Rapids, Iowa where you can get a master's degree in communication, journalism and public relations. With a bachelor's in public relations, you can choose between a variety of careers including event planning, fundraising, sport team management, corporate communications, college admission, and marketing.
Referral Tasks
A career in PR includes communication a message to one or more target audiences picked by the company. The main aim is to influence the audience in a positive way. In other words, you will have to create and maintain a positive image of a company you are working for. You will have to build various communication channels, to manage and to maintain the reputation. The PR field allows working both for one particular organization, whether it is a PR company, business, charity or public sector body, as well as working with different clients.
When it comes to referral tasks, in the public relations you may be involved in any communication process, such as answering inquiries from individuals, journalists and organizations, preparing press releases, organizing press briefings conferences, exhibitions, and writing and editing articles, creating and maintaining useful contacts, planning and initiating PR campaigns.
Requirements
To make a successful career in PR, it is important to have great written and verbal communication skills. For sure, it is also important to be hard-working and able to deal with a number of different tasks at one time. Also, the PR field needs creative people with the ability to craft content, as well as those with a good eye for a story. What is more, employers usually prefer to hire experienced professionals, so experience in journalism, advertising or marketing will be a bonus.
Searching for a job
If you are searching for a job in public relations, use the terms marketing, communications, media relations, development, and fundraising. There are various online sources that post vacancies in the field of public relations every day, so you can use your computer to apply for a job. If you are interested in working for some particular company, it is better to visit the company′s website to know if there are any positions you can apply for.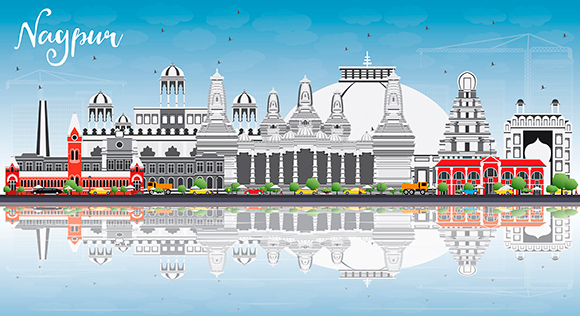 Photo by Igor Sorokin | Shutterstock.com
All about Nagpur City
Nagpur city is located on the banks of the Nag River. Now it is the capital of the central provinces of India, the third largest city in the state of Maharashtra, an important industrial and political center. Nagpur is considered to be one of the best cities in India in terms of living conditions, the level of development of the transport system and environmental indicators, being one of the cleanest cities in India.
Ournagpur.com is an information city portal where you can get all the up-to-date information about what is happening in Nagpur. Here you can quickly get acquainted with the latest city news and find entertaining facts related to the history of the city. Portal pages contain information about important events in Nagpur. The section "About Nagpur" contains interesting information about the city, as well as the historical background of Nagpur.
Nagpur is in a favorable economic and geographical position, which contributes to the development of business here, including glass, paper, printing industry and machine building. The site Ournagpur.com provides useful information and interesting facts about the city's transport system. The main railway lines and the most important highways of India pass through Nagpur. As the most important transport hub in the region, Nagpur accepts 242 trains going in different directions, and about 150,000 people pass through Nagpur Railway Station daily. The state government has decided to build Nagpur Metro, now it is still under construction and the first trains are expected to be launched next year.
The Vidarbha Cricket Association and two cricket stadiums are situated in Nagpur, making it a major center of the most popular in India sport. Vidarbha Cricket Association Ground with a capacity of 40,000 spectators is the oldest cricket stadium in Nagpur, where the first cricket match took place in 1929. Vidarbha Cricket Association Stadium that is also known as New VCA stadium was built 9 years ago and accommodates 45,000 people. The nearest cricket match will take place on New VCA stadium, located in Jamtha, on October, 1 this year. India and Australia teams will meet on the field within the framework of the Australia Tour India For Five One Day International And Three T20 Cricket Match. The game in Nagpur will take place on the One Day International system and will be the fifth (1st ODI will be held on September 17, 2017 at MA Chidambaram Stadium, Chennai). Visit the "Sports" section of the Ournagpur.com information portal for india vs australia nagpur match tickets purchase information.
The contact information of the hotels located in the city and a large list of cafes and restaurants is presented on the site. When planning a trip to Nagpur, visit the "Travels & Places" section of the website. There you will find tips for compiling interesting tourist itineraries, lists of places and attractions that are a must for visiting, and you can also choose the best places for shopping in Nagpur. The city is one of the main cotton industry and silk fabrics handicraft production centers in India.