Public relation is a field that promotes relationships between a company and the public. Its main aim is to create and maintain a positive public image, so the products or services of this or that company will attract new customers. What is more, the PR is aimed to keep company's standing customers. So the workers in the field of public relations know exactly how to communicate through a press release and with social media, how to create an ad campaign, special event, how to write speeches and more.
If you want to make a career in PR in in Cedar Rapids, Iowa, you will have to choose between variety of job titles. As the field of PR provides the full career path, there are jobs that do not require you to have education, as well as there are those that can require you to have master's degree. Still, if your job requires a degree, there is a Mount Mercy University in Cedar Rapids, Iowa where you can get a master's degree in communication, journalism and public relations. With a bachelor's in public relations, you can choose between a variety of careers including event planning, fundraising, sport team management, corporate communications, college admission, and marketing.
Referral Tasks
A career in PR includes communication a message to one or more target audiences picked by the company. The main aim is to influence the audience in a positive way. In other words, you will have to create and maintain a positive image of a company you are working for. You will have to build various communication channels, to manage and to maintain the reputation. The PR field allows working both for one particular organization, whether it is a PR company, business, charity or public sector body, as well as working with different clients.
When it comes to referral tasks, in the public relations you may be involved in any communication process, such as answering inquiries from individuals, journalists and organizations, preparing press releases, organizing press briefings conferences, exhibitions, and writing and editing articles, creating and maintaining useful contacts, planning and initiating PR campaigns.
Requirements
To make a successful career in PR, it is important to have great written and verbal communication skills. For sure, it is also important to be hard-working and able to deal with a number of different tasks at one time. Also, the PR field needs creative people with the ability to craft content, as well as those with a good eye for a story. What is more, employers usually prefer to hire experienced professionals, so experience in journalism, advertising or marketing will be a bonus.
Searching for a job
If you are searching for a job in public relations, use the terms marketing, communications, media relations, development, and fundraising. There are various online sources that post vacancies in the field of public relations every day, so you can use your computer to apply for a job. If you are interested in working for some particular company, it is better to visit the company′s website to know if there are any positions you can apply for.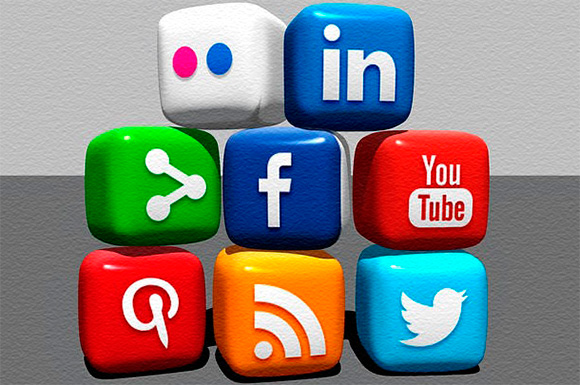 Awesome Hacks to Promote Your Social Media
When your social media profile is ready, you can setup and create some content. But how to get the best of what social media can offer you? How to make your profile popular, to get more followers and more likes? Of course, if you are running your personal page, it is not necessary to look for the ways to promote it. But if you are a blogger and want to earn some money with the help of your blog, or you want to promote your business, your goal is ''reach". Social media reach includes such important for marketing notions as the spread of the content and the exposure you get. There are a number of ways that can help you to make your social media profile more popular, but we would like to focus on the main 3. Here they are:
1. Prioritize the Best
If you run after two hares, you will catch neither - sad but true. You cannot promote all of your business′s social networks. Instead, you will have to focus on just one, the most popular network with your audience. So if your potential buyers are on Instagram, it is better to forget about your Twitter and Pinterest accounts and to invest your money and time on the promotion of your Instagram account.
If you think that you will lose some potential buyers, you make a mistake. To maximize the spread of the content, you can link your accounts, so the information you will post on Instagram will go to Facebook, Twitter, etc. as well.
2. Communication with Follows
It is very important to communicate with your followers and to learn what they think about your products. It will help you to create new strategies as well as to improve your business or products. Just do not be annoying. All you have to is to answer to your followers' questions and comments. Also, do not forget to check Direct Messages. If you want to promote your page with the help of some other social media profiles, DM is the best way to find out if there are any marketing proposals.
Also, it will be wise to ask your followers about their attitude towards your business or some particular product. Just do not be spammy: asking sometimes is the best way. You can simply post one of your products and insert your question right into the message behind it.
3. Promotion apps
To make your profile look more attractive and more reliable, you can use some promotion apps such as Buy Fans Media. It will help you to get more followers and more likes. Nevertheless, the rule to remember is to avoid excessive use as profiles with thousands of followers and few likes on posts usually look fake.