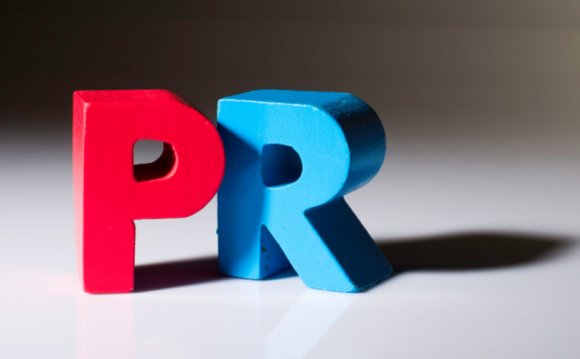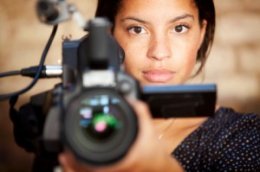 If you are Public Relations professional (or online marketer), the time has come to implement new tactics that will keep your audience excited, engaged, and encouraged to share. While optimized press releases, case studies, and white papers are great forms of online content, it's time to take advantage of one of the hottest media formats on the web. A study done by Forbes stated that 75% of senior executives surveyed said that they watched work-related videos at least weekly, and 52% watched work related videos on YouTube at least once a week.
I will warn you that implementing a video marketing campaign is not always easy and not always successful, but there are some practical tips that can improve your chances of #winning with an online video strategy.
Tip #1: Take Storytelling to the Next Level
A press release can only say so much. Sure you can offer statistics and anecdotes to motivate action but is it really enough? For example, lets say that you have a non-profit client that raises money for the homeless. How moving would it be to capture what your client is doing to help the homeless on video? I'm not talking about a video news release of course, but a true life account of not only what they are doing on an ongoing basis to help those in need, but showing the face of the audience they are trying to help – priceless. Consumers, businesses, and the general public can be inspired to take action based on the emotional connections that see once a story is presented visually. I for one nearly burst into tears each time I see the ASPCA videos speaking out against animal cruelty featuring Sara Mclaughlin's "Arms of an Angel".
Tip #2: Short, Sweet, & To the Point
One of the reasons that many people enjoy, and interact frequently with video is because it enables them to consume more information without much effort. The last thing you want to do is spend countless hours creating a video that will simply be skipped over. Think in terms of sound-bytes. Give a top level overview and stick to the topics and tactics that you believe will have the largest impact on your audience. Also short videos have been proven to get more views according to testing done by video management service, Wistia.
Tip #3: The Power of Video Testimonials
Testimonials are critical for generating new business. The willingness of your current and former clients to speak favorably about their experience with you is priceless. In addition to posting and emailing testimonials in their standard format, consider adding video testimonials for increased effect. It may take a little extra effort to coordinate the recording of testimonials, but just about any point and shoot camera offers decent video recording capabilities as do many smart phones.
Tip #4: Re-purpose Content in a New Format
Perhaps you have a press release that did exceptionally well when originally released. Why not take the opportunity to repurpose your original information as a news story using video? You could also create a video that is a compilation of multiple stories as a news update aimed at keeping your audience informed. For more ideas, check out this post on 5 Ways to Repurpose Content.
Tip #5: Improve Video Sharability
Video is an opportunity to promote branded content that is both entertaining and engaging. With sharing widgets embedded, videos can be shared with multiple social networks in a few clicks. The easier you can make it for your audience to share, the broader the reach your video will have. Consider embedding YouTube videos on your website to improve ease of viewing and sharing for your audience.
According to YouTube's social statistics:
17 million = the number of people that people have connected their YouTube account to at least 1 social service.
12 million = of those connected and auto-sharing with at least one network.
150 years = number of years of YouTube videos that are watched each day on Facebook.
Over 50% = the number of videos that have been rated or include comments from the community.
Whether you've implemented a video campaign before or are simply testing the waters, video can have a large impact on engagement and separate your news from your competitors.
Source: www.toprankblog.com
Share this Post