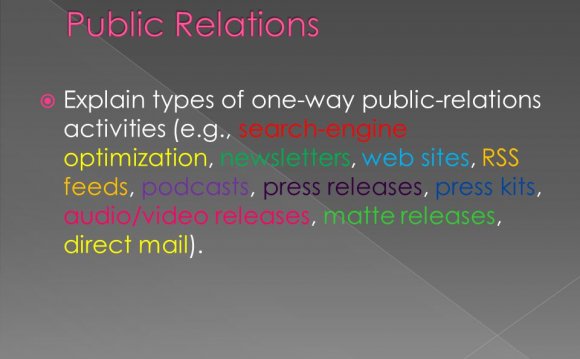 The Buyer Group's services are different from a traditional public relations and branding agency. We offer interactive and strategic PR, social media and branding services that bridge the best of both worlds – fundamental PR and branding with search engine strategies. Our interactive approach goes beyond tradition, integrating the latest search marketing best practices. We take your public relations and branding campaigns into the online worlds of Google, Yahoo and Bing. Our visual, literal and analytical communications combine the best of traditional and new online media.
Expect optimized results online and offline and programs that generate leads, stories and create a name for your business. The Buyer Group offers a strategic approach to client services, systems and industry advances – and we apply these proven skills to each client's unique business plan for optimum sales results.
Our interactive public relations, social media and branding programs include:
Launching a new business, service or product
Re-branding an existing organization
Communicating a new product offering
Developing a corporate identity system
Implementing an online newsroom
Building an effective web site
Generating positive editorial coverage online and in traditional media
Our high-level talent and resources enable us to offer the most up-to-date, professional interactive public relations and branding services so our clients can stay one step ahead of the competition. By tapping into The Buyer Group's expertise, clients can expect an extremely service-oriented experience, as well as access to some of the industry's most reputable PR, social media branding, SEO and SEM resources.
Source: thebuyergroup.com
Share this Post