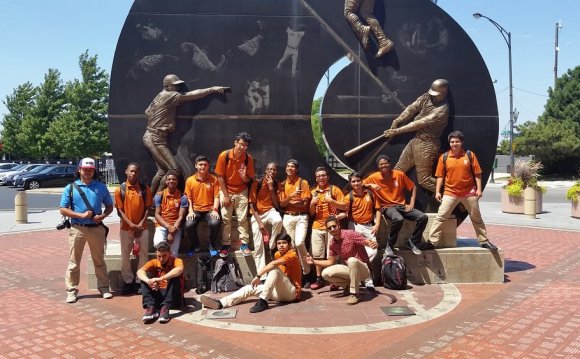 The Public Relations Society of America, San Diego/Imperial Counties Chapter (PRSA SD/IC) affirms diversity as a smart business practice. It is through awareness, education and positive recognition of the differences among people in the workforce that we can begin to recognize the uniqueness in everyone, valuing the contribution that each can make and create an inclusive work environment where awareness of, and respect for, those of diverse groups. For this reason the Board of Directors established a Diversity Committee.
To raise awareness of diversity as a smart business strategy within the membership of the Chapter, prospective members, and students.
Increase active participation in the Chapter by diverse public relations practitioners, prospective members, and students.
Increase outreach to diverse students to encourage their participation in the public relations profession.The Chapter conducted a study to serve as the basis as well as to inform and guide diversity initiatives for the next two years: PRSA SS/IC Diversity Climate Study 2015-17
Contact
Check out what's new with the Diversity Committee
The Chapter has adopted the PRSA National Diversity Committee role and definition of diversity: To advance the objectives of and develop an inclusive Society by reaching and involving members who represent a broad spectrum of ethnic, racial and sexual-orientation groups, and by providing professional development, knowledge and support to professionals of diverse race, gender, sexual orientation or ethnicity to help them succeed in public relations. The Chapter expands on that role and definition to include those who represent groups with differences in age, religion, education, work experience, and profession. This also includes those with any or some combination of physical, cognitive, mental, sensory, emotional, or developmental impairments.
The PRSA SD/IC Diversity Committee is open to members, non-members and students!
PRSAY-SD/IC: Diversity acknowledges the diverse communities, people and practices that encompass the public relations profession and by providing advice and insight on how to build a better PR industry though diversity. We invite PR practitioners and thought leaders from around the county to offer their thoughts on various diversity topics affecting the PR industry.
Source: prsasdic.org
Share this Post