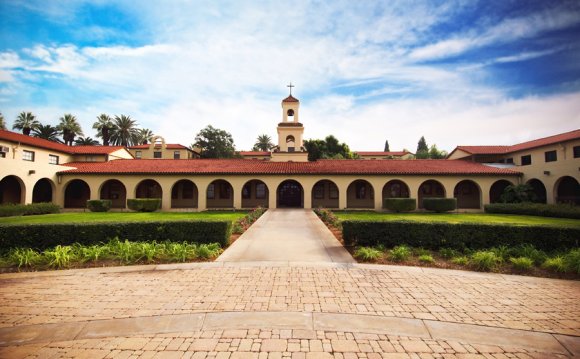 Top 10 Online Communication & Public Relations Bachelor's Degree Programs of 2017
Communication and public relations specialists play a vital role in shaping public opinion and behavior. Businesses, nonprofit organizations, and government agencies all rely on people skilled in the arts of oral and written communication for their success and well-being.
Communication and Public Relations Job Prospects
With the emergence of multiple new media platforms (e.g. web sites, social networks, mobile applications) and a more global and interconnected marketplace, the demand for tech savvy communication and public relations specialists is growing. This now makes an excellent time to consider a degree in communications and public relations. According to a 2010-2011 report from the Bureau of Labor Statistics, "Employment of public relations specialists is expected to grow 24 percent from 2008 to 2018, much faster than the average for all occupations." According to the same report, in 2008, the median annual wages for salaried public relations specialists were $51, 280, with the middle 50 percent earning between $38, 400 and $71, 670 (the lowest 10 percent earned less than $30, 140, and the top 10 percent earned more than $97, 910).
Opportunities for Communication and Public Relations Bachelor's Degree Graduates
A bachelor's degree in communication or public relations can greatly expand your career options and give you an entry into this exciting and growing field. A bachelor's degree in communication, public relations, or journalism is a necessary prerequisite for most entry-level positions, be they in Idaho, Iowa, Kansas, Kentucky, Indiana, etc. The number of possible occupations for graduates of communication, public relations and journalism programs are numerous and include positions in corporate communications (Media Relations, Speech Writer, Public Affairs), marketing/sales (Sales Representative), advertising (Media Planner, Ad Specialist), education (Teacher, Admissions Counselor, College Recruiter), government (Speech Writer, Lobbyist, Campaign Director), broadcasting (On-air Talent, Floor Director, Assistant Producer) and religion (Minister, Preacher, Motivational Speaker). If you already have a bachelor's degree from an accredited university, you might consider a top-ranked master's degree program in communication or public relations.
Online Communication and Public Relations Bachelor's Degree Rankings
Increasingly, people are choosing to pursue their communications and public relations due to the greater flexibility and affordability of online degrees. Because the quality and credibility of online schools and online degree programs vary widely, it's important to do a thorough investigation before settling on a program. To help with that investigation, we've put together a ranking of what we consider to be the best online and distance learning bachelor degree programs in communication, public relations and journalism. Our online degree rankings are based on several factors, including school and program reputation, peer and instructional quality, and overall affordability. Only fully accredited programs were considered for our rankings. You can also check out our ranking of online communication and public relations master's degree programs.
The Scoop: Capella University is a private, for-profit online university with a socially progressive mission. Capella's online and distance learning programs are highly regarded. The school's online Bachelor of Science in Communication empowers students to explore basic communication theory and concepts and how they can be adapted for a variety of contexts and technologies. Students will learn how to develop effective and strategic messaging strategies using any number of traditional and emerging communication technologies. Students will also reflect on their own individual communication strengths and weaknesses and learn to improve upon both. In addition to the opportunity to design a personalized concentration, students can choose from concentrations in Marketing Communications, New Media, Online Work and Communities, Organizational Communication, and Public Relations. Graduates will be prepared for careers in advertising, marketing, public relations, promotions and many other fields.
Length: 181 credit hours. Students may transfer in up to 135 credit hours.
The Scoop: Arizona State University is an established and respected state school, frequently ranked one of the top public universities in the U.S. ASU's online and traditional programs are designed and taught by the faculty found on campus. The online Bachelor of Science in Technical Communication familiarizes students with traditional communication technologies, while also providing training in the use of cutting-edge and emerging technologies for designing, producing and managing information. The knowledge and skills students gain in multimedia, communication, writing, editing and information technology will prepare them for careers as technical writers, editors, publication managers, information designers, instructional and training developers, and other career fields.
Length: At least 120 credit hour
The Scoop: If you are an outgoing individual who enjoys building and maintaining relationships with others, consider Grand Canyon University's (GCU) Bachelor of Arts in Communications degree. Our communications program is offered by the College of Humanities and Social Sciences, and provides you with the opportunity to explore how to construct messages, common characteristics of effective communication and contextual factors that influence individuals personally or as business professionals. The organizational emphasis allows you to focus on communication skills that are applicable to public relations, political communication, human resources, sales and marketing. Immerse yourself in a bachelor's degree program that embodies ethical communication and Christian values. GCU faculty guide, collaborate and mentor you to help you find your purpose.
Length: 120 credit hours
The Scoop: CUS's Bachelor of Science in Communication program supplies students with the knowledge required to successfully fill organizational communication positions. Capabilities will include ethical and critical thinking skills necessary for today's global society, mass media, and changing technology trends. The coursework covers oral and written communication, mass communication, new media, public relations, strategic communication, technical writing, and the leadership and management skills needed to successfully contribute to and within an organization. The program is designed for those interested in leadership or management positions, and for those who desire to excel in positions responsible for internal organizational communication efforts and external communication efforts.
Source: www.thebestcolleges.org
Share this Post