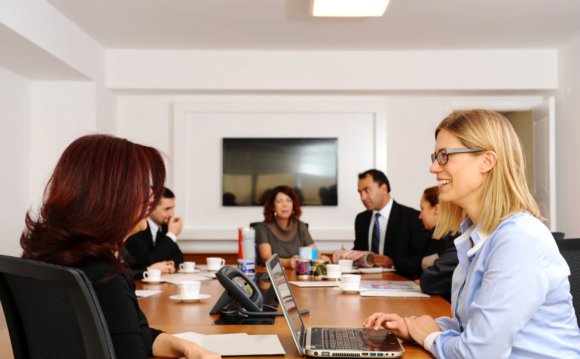 Working in public relations is about making someone or something look good, whether it's a company, a product, or a person. A degree in public relations will prepare you to enter this field at a specialist level and train you to create campaigns and work closely with media. With time and experience, you may advance to a managerial position.
Essential Information
Public relations degree programs include topics that range from law to research methods. These programs prepare individuals for work as specialists or managers. Both of these professions routinely interact with the media and the public. Public relations degree programs teach students how to design effective campaigns that influence public opinion. These curricula develop a diverse set of skills, such as writing press releases, giving public speeches and conducting research. Because advertising and journalism are closely related to public relations, some programs include courses from these majors. Many programs also include coursework in research and communication law.
Career Titles
Public Relations Specialist
Public Relations Manager
Required Education
Bachelor's degree
Certification Options
N/A
Public Relations Society of America or Accredited Business Communicator
Projected Job Growth (2014-2024)*
6%
7%
Median Salary (2015)*
$56, 770
$104, 140
Source:*U.S. Bureau of Labor Statistics
Career Options
According to the U.S. Bureau of Labor Statistics (BLS), individuals who work in public relations design campaigns that promote an organization's image positively to the public (www.bls.gov). Professionals in this industry may be employed by the company they promote or work for large firms that provide their services to clients. Public relations may also be referred to as corporate or marketing communications.
Public Relations Specialists
Many entry-level workers begin as public relations specialists. The BLS indicates that these professionals coordinate companies' relationships with the public through events like community projects. Specialists are often in contact with the media, answering questions and sending out press releases. The BLS states that specialists who work for government officials or agencies may be referred to as press secretaries.
The BLS describes the primary job duties of a public relations manager as planning and directing a program as well as possibly supervising a staff of specialists. Similar to specialists, managers tend to have regular contact with the media. These professionals often work with executive-level personnel, including the heads of marketing and advertising. The BLS indicates that managers often specialize in one area of the field, such as crisis management and social media, or work with a particular industry.
Career Outlook
According to the BLS, employment opportunities for public relations specialists were expected to increase 6 percent from 2014 to 2024, while jobs for public relations and fundraising managers were expected to increase 7 percent. As the public relations industry grows, specialists will be needed to work in areas like social media and advertising. Additional openings will be created as specialists advance to management positions. Both specialists and managers may find work in private industry and government sectors.
Salary Information
In May 2015, the BLS reported that the median annual salary for specialists was $56, 770, while the median annual earnings of managers were $104, 140. Managers in technical and scientific fields earned a median salary of more than $130, 000 per year.
After completing your bachelor's degree in public relations, you'll probably start off as a specialist either with an agency or in-house with a company. Specialists work on campaigns and outreach projects, or sometimes as press secretaries. As you advance through your career, you may find yourself managing a team of specialists, overseeing campaigns or specializing in a PR niche.
Source: study.com
Share this Post