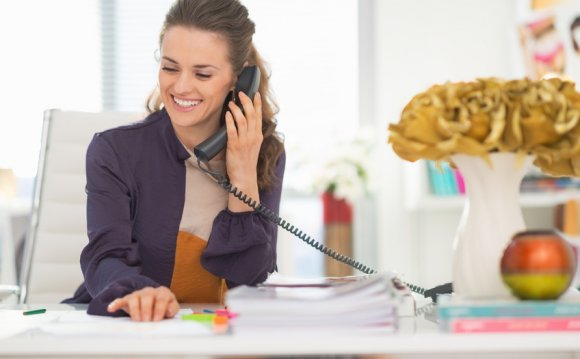 The Army Public Affairs Officer's (PAO) primary responsibilities are to assess the public affairs situation, advise senior leaders on public affairs issues, and assist them in making well-informed decisions, and translate the decisions into effective public affairs operations. PAOs plan and execute communication strategies to achieve desired objectives, and evaluate the effectiveness of the programs. The PAO analyzes the situation, anticipates issues, assesses implications, and develops comprehensive operations to meet the news and information needs of internal and external audiences. The PAO also facilitates media relations with domestic and international news media. The PAO supervises photojournalists and broadcasters who create information for print, broadcast and digital media.
Job Duties
Provide media training for senior leaders

Respond to media queries

Plan and coordinate community events

Develop and execute communication plans

Evaluate the effectiveness of communication activities

Supervise photojournalists and broadcasters

Advise senior leaders on the implications of unit actions

Communicate news and information to the internal military audience

Gain the support of the American public

Requirements
Officers must first obtain a basic branch before obtaining Functional Area 46 Public Affairs.
Training
Officers attend the Public Affairs Officer Course at the Defense Information School, Fort Meade, MD. Part of the training is conducted in the classroom and part in the field. You'll get hands-on training in how to develop communication strategies, oversee command information, media relations and community relations programs, supervise photojournalists and broadcasters, write speeches, give public presentation, coordinate press briefings, write the Public Affairs Annex for operations orders, and evaluate the effectiveness of communication activities.
Helpful Skills
Interest in English, journalism, mass communication, digital media

Ability to speak clearly in front of an audience

Detail oriented
Ability to write clearly and concisely

Skills in planning and execution

Perform work within tight deadlines

Make decisions quickly and independently

Compensation
Total compensation includes housing, medical, food, special pay, and vacation time. Learn more about total compensation.
Education Benefits
In the Army, qualified students can earn full-tuition, merit-based scholarships, allowances for books and fees, plus an annual stipend for living expenses. Learn more about education benefits.
Future Civilian Careers
The skills you learn will help prepare you for a future with public relations firms, radio and television outlets, newspapers, magazines, wire services, corporate communication staffs. You'll be qualified to pursue a career as a public relations manager, communications manager, news editor, web manager, correspondent, director, and producer.
PARTNERSHIP FOR YOUTH SUCCESS (PaYS) Program
Those interested in this job may be eligible for civilian employment, after the Army, by enrolling in the Army PaYS program. The PaYS program is a recruitment option that guarantees a job interview with military friendly employers that are looking for experienced and trained Veterans to join their organization. Find out more about the Army PaYS Program at .
AT&T, Inc.
Hewlett-Packard Company
Kraft Foods Global, Inc.
Sears Holdings Corporation
Time Customer Service, Inc.
Source: www.goarmy.com
Share this Post