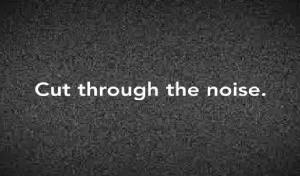 How effective is your PR program? Is your brand reaching the right audience? Is your message resonating? Organizations might understand the importance of measuring their overall share of voice but many fail to audit their PR efforts due to lack of understanding of what the anatomy of an audit should look like. If you're investing in PR efforts, PR pros need to understand the key elements needed to be as effective as possible in assessing their efforts and creating a powerful PR strategy. I chose this topic because it's near and dear to my heart. Having managed global agencies for the past 10 years, I've come to understand why auditing is a must – not only to demonstrate the power of PR but to understand the gaps that exist so you can align your communication strategy with your organizational strategy. You can't improve or strengthen your efforts without having visibility into the disconnects. Today, with the vast amount of automated tools out there, it's important for PR pros to understand the difference between what these tools can do and doing a real assessment that demonstrates true share of voice in the market.
While researching this topic, I found an interesting tidbit in a recent in a blog by Katie Paine's (@KDPaine) The Measurement Standard. In the blog, she sites a paper written by measurement maven Louis C. Williams titled, "Framing Communications Audits to Create Positive Outcomes for Organizations, " by Louis C. Williams. He states: "Few public relations techniques are as mysterious as communication audits. Although the use of them is fairly well known in the industry, seldom has any research been done to determine their ultimate (or, even, their preliminary) value to an organization. Yet organizations continue to spend many dollars on them, hoping they will improve the way communication is conducted within and for the organization."
Today, the value lies in developing a more sophisticated approach and understanding how an audit might benefit your organization's strategy, timing, methodology and value expectations. This means aligning your PR goals with organizational objectives. By adopting a consistent auditing process, companies can achieve true visibility into whether their PR efforts are paying off and how they need to adjust. To gain better insight into this process, I turned to my colleague and friend Linda Vandevrede, president and founder of VandeVrede Public Relations, LLC, contributing blogger for Valley PR Blog and PR sensation based in Phoenix.
According to Linda, the purpose of an audit is to take an evaluation of the current public relations process and determine how that maps against the company's objectives. It will tell you if you're using the correct strategies and vehicles to reach your goals. She states that the process of an audit is useful because it may unearth issues with something as basic as your messages, and you may decide that you need to tweak your messages rather than your vehicles. You may even discover that something as simple as your product nomenclature is confusing reporters and customers. It is a valuable tool for unearthing the disconnects that may exist in your PR program.
Social media monitoring and PR tools are a dime a dozen. How should organizations approach a PR audit?
The ideal audit includes the face-to-face and/or phone interviews in order to obtain qualitative insights, and the use of social media monitoring tools for quantitative data.
Is PR auditing right for every organization? Why is PR auditing important to an organization when you can simply measure impressions from a monitoring tool?
The problem with a monitoring tool is that you can't always dig down into the whys and wherefores of a particular impression. To supplement automated tools, it's useful to have conversations in real time with the various audience segments to better understand how they are thinking, as well as to probe for deeper insights. Any company can benefit from a PR audit, regardless of its industry. Particularly in this age of PR 2.0 and conversations, it's important to understand what people think about you and what is being said about you.
Source: cindykimblog.wordpress.com
Share this Post