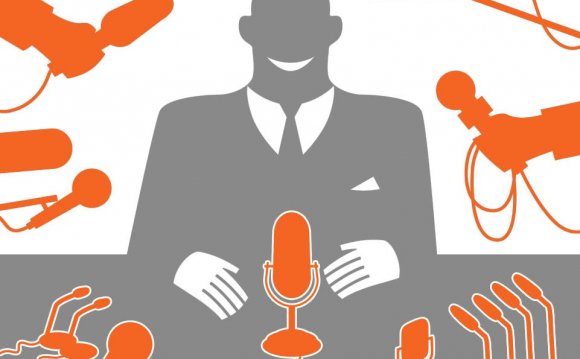 Building business for local, state and national clients.
Elizabeth Christian Public Relations is a public relations firm specializing in projects involving media relations, public affairs, legislative and grassroots projects, social media planning and execution, business development, event planning and crisis communications. The firm is dedicated to developing and delivering measurable communication strategies that align with clients' objectives.
History
ECPR, established in 1995, is one of the largest public relations firms in Central Texas. It is known for handling successful, results-oriented projects that employ a wide array of communication tools, including media outreach, creation of collateral materials, planning and implementation of social media strategies, video production, public meetings and celebrations, direct mail, e-marketing, website updates, development of speakers bureaus, public service announcements, coalition development and polling.
Elizabeth Christian was named "Public Relations Practitioner of the Year" by the Texas Public Relations Association, and the firm has won numerous other awards from public relations and community organizations.
ECPR's Unique Discipline​
ECPR uses a unique discipline. We treat each client as a candidate running for election. We start by determining exactly what a "win" looks like and when Election Day is.
For you, it might be when your hospital is full of patients, when your show or product is sold out, when a donor makes a sizeable contribution to your organization, or when the Appropriations Bill comes out and your line item is safely preserved. We put a plan in place that works backward from that day—not forward from today. That way, our clients hit the heads of steam they need to push their company, product or issue to success. And they don't lose momentum at a critical time. Our approach is to provide customized strategies because not all tools are right for all clients. No matter the combination of communication tools that's right for you, we are skilled at employing all of them.
Awards
Elizabeth Christian Public Relations is an award-winning agency that has been recognized for its work with dozens of industry accolades, including:
2014 MarCom Platinum Award – Awarded for work on the LBJ Presidential Library's Civil Rights Summit
2014 MarCom Gold Award – Awarded for corporate blog presence
2014 MarCom Gold Award – Awarded for Texas Mutual Insurance Company Driver Safety Campaign
2014 MarCom Gold Award – Awarded for TIBH Industries, Inc. Annual Report
2013 Greater Austin Chamber of Commerce – Finalist, Executive Leadership Award
2012 Named a Best Places to Work by the Austin Business Journal
2011 Texas Public Relations Association "One-Time Event" Silver Spur Award – Awarded for "Samsung Celebrates Expansion with Charitable Gift"
2011 Texas Public Relations Association "Advocacy" Silver Spur Award – Awarded for "Austin Voters Approve Construction of Boardwalk Trail at Lady Bird Lake"
2011 Texas Public Relations Association "Corporate Relations – Corporate Image" Silver Spur Award – Awarded for "K & N Management and the Malcolm Baldrige Award: How to Boost Your Corporate Image With a Prestigious Award"
2009 Girl Scouts of Central Texas – Named Elizabeth Christian a "Woman of Distinction." The award celebrates women of courage, confidence and character who make the world a better place.
2008 MarCom Creative Platinum Award – Awarded for Tribute to Lady Bird Johnson pro bono work
2008 MarCom Creative Gold Award – Awarded for Texas Radiological Society brochure
2008 MarCom Creative Gold Award – Awarded for TIBH Annual Report
2008 MarCom Creative Honorable Mention – Awarded for "Concordia University Moves to New Campus" publicity campaign
2008 MarCom Creative Honorable Mention – Awarded for Texas Supreme Court Justice Harriet O'Neill opinion editorial for Texas Access to Justice Commission
2008 Texas Public Relations Association "Special Writing Project" Best of Texas Award – Awarded for "The Exelon Briefing Book"
2008 Texas Public Relations Association "External Relations" Silver Spur Award – Awarded for "The Lady Bird Johnson Final Tribute"
Source: www.echristianpr.com
Share this Post