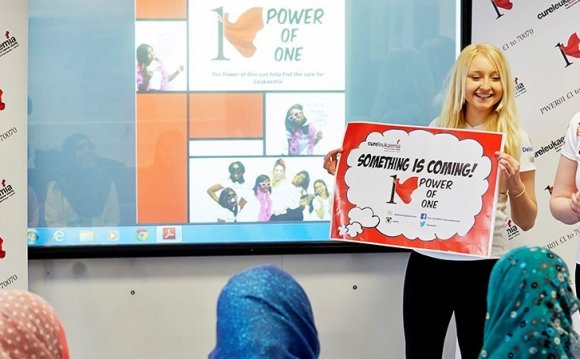 It's an old advertising adage that it's not the steak, it's the sizzle. In public relations and advertising, it's your job to paint your product or client in the best light and present it effectively to the public, so that they might buy, use or hire it. Though you might be hired with just a high school diploma or GED, an appropriate bachelor's degree can dramatically increase your pool of job possibilities.
Essential Information
Bachelor's degrees in public relations and advertising prepare students for entry-level work at public relations firms, advertising agencies or media outlets. Most of these programs include an internship component to provide students with some real-world experience in the industry. Many students choose to obtain graduate degrees in public relations and advertising, but a bachelor's degree is sufficient for many starting positions in the field.
Career
Advertising Sales Agents
Public Relations Specialists
Advertising Managers
Education Requirements
High school diploma or equivalent
Bachelor's degree
Other Requirements
on-the-job training
strong writing skills
industry experience
Projected Job Growth (2014-2024)*
Decline -3%
6%
9%
Median Salary (2015)*
$48, 490
$56, 770
$95, 890
Source: *U.S. Bureau of Labor Statistics
Career Options
Students interested in public relations and advertising do not need a bachelor's degree to become advertising sales agents. Those who pursue a bachelor's degree in public relations and advertising may find opportunities to work with corporations or advertising and public relations firms as public relations specialists or advertising managers.
Advertising Sales Agents
Advertising sales agents work for newspapers, magazines and other media outlets or for advertising firms that specialize in billboard, direct mail or other forms of marketing. They work to secure contracts from companies to advertise in their publications or other venues. Advertising sales agents combine knowledge of media platforms and target markets to persuade clients to purchase advertising space that will effectively reach customers, ensure profits and meet the client's needs. Successful advertising agents use strong interpersonal communications skills to develop connections and maintain professional relationships with customers.
The BLS expected advertising sales agents would see negative job growth between 2014 and 2024. Advances in communications technology will open new avenues for advertising, accounting for some of that growth. The median annual salary for advertising sales agents was $48, 490 in 2015, the BLS said.
Public Relations Specialists
Public relations specialists work for companies, organizations, individuals and government agencies to create and promote positive public perceptions of practices or policies. They write press releases in response to new developments or changes in policy and arrange for press conferences, public appearances or other media relations events. Public relations specialists take present perceptions into account, and then they try to influence the opinions of community members, shareholders, constituents or other concerned parties. Public relations specialists may focus on one area of expertise, such as crisis management, investor relations or consumer relations. Those who work for government agencies are called press secretaries or information officers.
The BLS projected job growth of 6% for public relations specialists in the decade from 2014 to 2024. Opportunities should be best for public relations specialists who can function well in international business, such as those with global marketing, foreign language and business expertise, the BLS said. As of May 2015, the BLS shows median yearly wages for public relations specialists were $56, 770, with the top ten percent of earners in the field making $110, 080 or more per year.
Advertising Managers
Advertising managers, such as account executives, creative directors and media directors, oversee the work of staff at advertising agencies, media firms and companies with in-house advertising. Managers oversee salespeople and media buyers, as well as work with the graphic designers and copywriters who design ads and with the account services staff that interacts with clients. An advertising manager is an essential member of the collaborative team involved in market research, advertisement creation, promotion and placement. Advertising managers monitor campaigns, set budgets, enforce deadlines and ensure client satisfaction with cost-efficient and profitable advertising campaigns.
BLS wage estimates from 2015 indicated a wide variance in earnings for advertising and promotions managers. The bottom 10% of employees in this field made $42, 440 or less per year, while the top 25% earned at least $144, 930, according to the BLS. Median wages for this field were $95, 890 per year, the BLS said.
While on-the-job training, writing skills and experience are important in public relations or advertising careers, you'll need a bachelor's degree in order to advance. Though job opportunities for advertising sales agents are expected to decline over the next decade, public relations specialists and advertising manager opportunities are expected to increase.
Source: study.com
Share this Post