As 2016 comes to a close, we take time to reflect on the year's biggest PR disasters: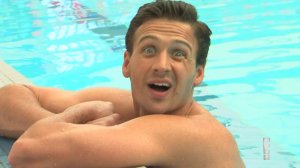 RYAN LOCHTE … An Olympic swimmer perpetually overshadowed by Michael Phelps finally finds the spotlight for all the wrong reasons.
Ryan Lochte is an accomplished Olympian who in almost any era would be recognized as one of the greatest swimmers of all time. Unfortunately for Lochte, though, he swims in the Michael Phelps era. That frustration may have contributed to his decision to "over-exaggerate" – his term ­– the details of an alleged armed robbery at the Olympics in Brazil. After video emerged of Lochte and other U.S. swimmers appearing to vandalize a gas station bathroom, the armed robbery started looking more like a request for restitution. Lochte apologized, but the consequences were swift: sponsors Speedo and Polo Ralph Lauren dropped him immediately, and he solidified his spot as an Olympic punch line for generations to come.
********
SAMSUNG … What do the global electronics giant's mobile phones and washing machines have in common? They both explode.
It was a tough year for Samsung, who twice found itself at the top of the list of the year's biggest safety recalls. First, it was the company's flagship mobile phone, the Galaxy 7, some of which were spontaneously exploding. It got so bad that the Department of Transportation eventually banned the phones from all U.S. airline flights. And then Samsung was forced to recall 2.8 million washing machines because they could explode. That caused a viral sensation because no one could really wrap their heads around how a washing machine could explode. But YouTube videos gave us our answer, much to Samsung's dismay.
BAYLOR UNIVERSITY … Three years ago, Penn State set the gold standard for college athletics PR debacles. An unimpressed Baylor said, "Oh yeah. Watch this."
Baylor has somehow violated nearly every principle of how to effectively deal with a PR crisis over the past year as it has dealt with a sexual assault scandal in its athletic department. And the results show it. Even after having fired its president, athletic director and head football coach, somehow the consensus is that the university still hasn't addressed the issues. Instead, the university continues to deny, obfuscate and in-fight, all at the expense of its reputation.
WELLS FARGO … Banks, airlines and cell phone providers are the businesses that people love to hate, and this year Wells Fargo vaulted itself to the top of that list.
The financial institution was fined $185 million for illegal sales practices that included opening as many as two million accounts for customers without their knowledge. Wells Fargo fired about 5, 300 employees it says engaged in the illegal tactics, which included allegedly creating fake email addresses to enroll unknowing consumers in online banking services to hit sales goals. Wells Fargo's CEO stepped down because of the crisis, but critics noted he walked away with a $130 million golden parachute.
MYLAN/EPI-PEN … There is not a lot that can create bipartisanship in Washington these days, but allegations of price gouging by the maker of the Epi-Pen did just that.
An estimated 3.6 million Americans, many of them kids, use Epi-Pens to combat life-threatening allergic reactions. Meanwhile, the cost of an Epi-Pen has increased from $160 five years ago to more than $600 today. You would be hard-pressed to find a more vocal and mobilized group than parents of children with health issues, and politicians quickly took note of their protests. The company's CEO, the daughter of a sitting U.S. senator, was quickly hauled into Congress to testify about drug pricing tactics, a hearing that CNBC described as a "huge blow" to the entire pharmaceutical industry. It didn't help that her compensation grew from $2.5 million annually to $19 million during the period that the cost of Epi-Pens increased 600 percent.
DENVER … By all accounts, Denver has been a resounding success story the past five years. However, drugs, high rents, crime and homelessness are all chipping away at that sterling reputation.
It was a tough year for Denver's reputation as media reports focused on some of the challenges that often come with growth. Open drug use on the Cherry Creek Trail, violent crime on the 16th Street Mall, police sweeps to dismantle homeless camps in the RiNo neighborhood and Denver rents that hit all-time highs all combined to take some of the sheen off of Denver's reputation.
CINEMARK … The PR fallout from the 2012 Aurora Theater shooting continued into 2016.
Families of some of the victims of the 2012 Aurora Theater shooting sued the theater owner, Cinemark, claiming negligence on the company's part. Cinemark prevailed in court, but then went after the families for the $700, 000 it spent defending itself. In a court of law, that is a perfectly sound legal decision. In the court of public opinion, it was a terrible mistake. Media coverage was brutal, and #BoycottCinemark went viral on social media. After two months, Cinemark quietly settled with the families agreeing not to seek the money if they agreed not to pursue any legal appeals.
CHIPOTLE … As the company struggles to rebound from its E.coli crisis, one of its senior executives finds himself ensnared in a cocaine distribution investigation.
Chipotle'e E.coli scare put it high up on the list of 2015 disasters, and 2016 hasn't gone much better. The company has struggled to regain the trust of consumers, and this summer the company's chief creative officer was arrested when he allegedly made a number of cocaine purchases from a drug trafficking ring that was under government investigation. Since the E.coli scare first started, Chipotle has lost about $10 billion in shareholder value.
how much system data is normal on mac
who solution for diarrhea
why london bridge is falling down
which business credit card is best
how long system alcohol
when startup menu
how many entrepreneur are there
when system restore doesn't work
how science works book
when manager doesn't like you
where is celtic manager from
which science is the hardest
which teaching methods can be used by teachers
what management style am i
what solution best completes the chart
which design pattern to use
in startup who ends up with who
why startup is important
how many development cards in catan per turn
what project manager do
who solution focused brief therapy
how solution is prepared
when manager mariah pitner
dance where solutions
where to go london
startup costs
how much london bus fare
why startup fail
who set up netflix
where device storage
how teaching happens
which product in the reaction forms a precipitate
where to get business license
where teachers are paid the most
how much solution in lateral flow test
why science of reading
why business major essay
why entrepreneurs are important
who set up
which solutions does iqbusiness offer
who devised the periodic table of elements
is it solution to or solution for
where does energy come from science
when product of inertia is zero
how to device manager
where to get business cards
what solutions does paylocity offer
what solutions are there for climate change
Source: groundfloormedia.com
Share this Post