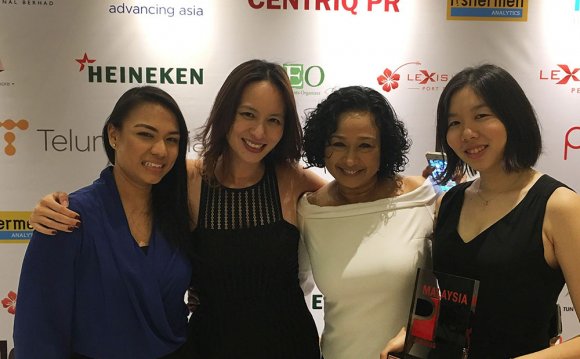 3.0
Digital Marketing

The focus of this course will be to provide the student with e-Marketing techniques and strategies that can help any forward-thinking organization be competitive in today's business environment. Key areas that promise to leverage the power of Internet are: customer relationship management (CRM); 1:1 marketing; permission-based e-mail marketing; viral marketing; attributes of a good Website and Website marketing goals; Website promotion/search engine positioning/ranking, and key Internet technologies/terminologies/acronyms.

Public Relations

Designed for anyone in business, government, associations and organizations, responsible for internal and external communication. Learn to fulfill your information and communication assignments with increased confidence and competence. Topics include planning and executing a public relations program; communication techniques, principles of news writing and preparation of news photographs; utilizing the media; press and community relations; external/internal communications and meetings.

Consumer Behaviour

Students will explore buyer behavior and motivation using key theories from various social sciences including Anthropology, Sociology, and Psychology. They will apply these theories to contemporary marketing situations. This course will cover many different aspects of consumer behavior including the inner workings in the mind of a consumer and the external influences on the consumer driven process.

Digital Branding

The traditional view of branding is going through significant transitions due to an array of influences including new technologies, Big Data and rapidly changing global demographics. This course takes a detailed look at the fundamentals of digital branding. The course is designed to help professionals gain a better appreciation for and a deeper understanding of best practices and developing trends in digital branding. It is also designed for consultants covering the marketing industry who are seeking insight into how to build a brand online - including multichannel marketing, social media, search, mobile, online advertising, email, and marketing automation. The course will present a combination of focused case studies, interactive exercises and a final project to foster new insights and strategies. Key topics include: (1) Best practices and trends in digital branding. (2) The user's digital journey. (3)Customer relationship management (CRM) and marketing automation. (4) The role of analytics and the importance of core reports in establishing brand strategy. Prerequisites: MKTG 1352

2. Complete 6.0 credits from the following list of electives:
Credits
Media Relations

Covers the basic media process; developing media strategy; news room realities; packaging your message; the media as messenger, interview techniques and critiques; and crisis communications. The media is a business like any other. Their product is controversy. By knowing the rules of the game, astute managers can make the media work for them.

Live Entertainment Events and Festivals

This course examines all facets of live entertainment events such as music concerts and festivals. Students will explore the world of live entertainment from promotion all the way to production. Classes will focus on topics such as ticketing and promotion, community involvement, site and venue development and production. The course will include individual and group project work, industry panel speakers and site visits.

Effective Public Speaking

This course emphasizes the principles of effective oral communication and the development of public speaking skills. You will research, organize and deliver a variety of speeches for specific purposes. Non-verbal communication, visual aids, and the effective use of supporting technology will be addressed. Instructor and peer feedback, and video analysis will be used to improve speech design and delivery. To be successful in this course, you must be able to communicate well in English.

Social Media for Business

Facebook. Twitter. Blogs. YouTube. Flickr. Everyone is buzzing about how these free social networking sites can be powerful marketing tools for your small business. But where do you start? What's the right approach for you? In this course you will delve into the major Internet-based social media, the technology, interface and etiquette. The focus will be on learning to use social media as a marketing tool to establish and maintain your small business' online presence. At the end of the course you will have designed a social media marketing campaign, presented it and have it ready to implement for your small business.

Social Media Marketing

In this course you will explore how to develop social media marketing initiatives that are designed to meet business objectives. With a heavy emphasis on real-life case studies, best practices, and data-driven techniques, you will learn how to create a strategically-focused social media marketing plan that integrates with other marketing activities and helps you establish and maintain an effective online presence (that goes beyond Facebook and Twitter).

Global Marketing

The growing importance of global marketing is one aspect of a sweeping transformation that has profoundly affected the people and industries of many nations during the past 40 years. Today, global marketing is used to realize a company's full potential. This course reflects current issues and events while offering conceptual and analytical tools that will help students apply traditional marketing planning, implementation and...
Source: www.bcit.ca
Share this Post