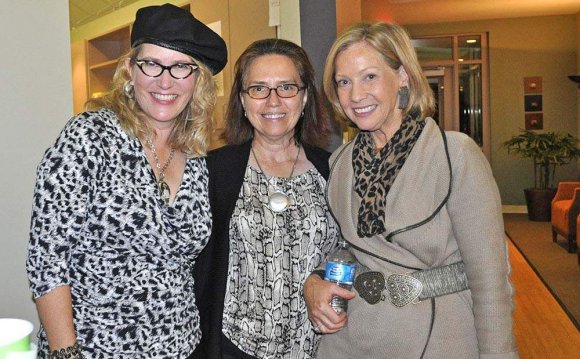 You're great at what you do, but you're not arrogant about it. You have a playful side, but love a good professional challenge to let your talents sing.
Sound like you? Then chances are you'll be a great fit with us.
We're constantly on the lookout for the best and brightest. We're looking for those who get it – not just with marketing savvy or design aesthetics, but who understand how we each have something special to contribute to a greater whole.
We all have a unique set of strengths, and at R/P, we find a way to maximize yours!
R/P is seeking an experienced, collaborative and dynamic leader for its growing client services team.
From counseling clients on marketing communications techniques to coaching team members on account management best practices, the chief client services officer plays an integral role in crafting a WOW-worthy experience for our clients. This role provides senior leadership to R/P's client services team, which encompasses subject matter experts in advertising, public relations, campaign measurement and digital marketing.
The role also works in partnership with the chief strategic officer and chief creative officer to bring our best thinking and creative work to bear on client needs.
The successful candidate will thrive on variety and have a history of performing in a collaborative and fast-paced culture, ideally in both agency and corporate settings.
Requirements
15+ years of professional experience in marketing communications, public relations or content strategy/development
Experience providing effective advice and counsel to clients
Experience leading the implementation of initiatives that generated meaningful and measurable business impact
Previous experience in leading successful new business pursuits
History of directly managing, coaching and developing people. Specific examples or references a plus
Ability to manage work to timeline and budget, including any third-party resources to assist with client work
Strong work ethic, communication, collaboration and self-management skills
History of collaborating with cross-functional teams to meet and exceed client goals
Prior agency experience essential, B2B corporate experience a plus
We are looking for a dynamic and entrepreneurial graphic designer who wants to channel their creative talents to help our clients and our agency innovate. In addition to exciting client work opportunities, the successful candidate will be getting in on the ground floor of a brand evolution at our agency. The successful candidate will bring digital and/or video skills and a passion for excellence to complement our diverse creative team. And, since how we work is just as important as our work product, we're looking for a team player who wants to learn, grow and collaborate with others.
College senior or recent graduate with a bachelor's degree in a design-related field.
Proficiency in Adobe Creative Suite.
Digital and/or video skills preferred.
Strong work ethic and commitment to gaining experience and additional responsibility.
Collaborative team player.
Excellent communications skills
Ability to successfully interface with all levels of leadership.
R/P is seeking an experienced and imaginative digital art director to help bring brand stories to life through compelling, simple and powerful video, audio and web communications. The successful candidate will thrive on variety and have a history of performing in a collaborative and creative culture.
Source: r-p.com
Share this Post