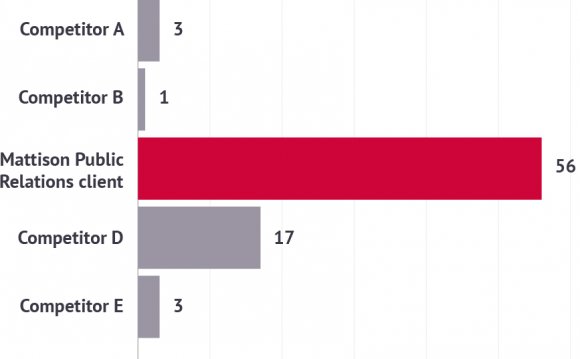 Getting media coverage for a FTSE-100 company, or a £5 billion takeover is not a problem. However, there are thousands of organisations which would like to attract regular national and broadcast media coverage which might not be big or obviously newsworthy enough to do so.
This is the area in which Mattison Public Relations' skills set us apart from most other consultancies. We make the most powerful media accessible to all of our clients.
We have a proven and adaptable approach which invariably results in our clients receiving much more extensive, positive and powerful media coverage than their peer group.
Our media relations skills are matched by an ability to identify, advise on and implement activities which enable our clients to communicate direct with potential clients or through influential third parties.
We are prepared to be judged by results. We have a host of examples of successes we have achieved. These are part of long-term, sustained programmes in which we have worked energetically and creatively, day in, day out, to help our clients gain the attention, recognition and credibility they need to drive their businesses forward.
Source: www.mattison.co.uk
Share this Post