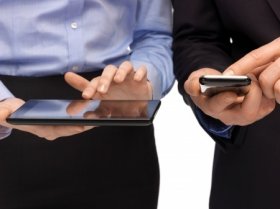 What your company can learn from Oscar's biggest goof
It was the moment everyone was waiting for: the announcement of this year's best film, according to the Academy of Motion Picture Arts and Sciences.
And then the presenters called the wrong name.
Read More
Topics: Public Relations, Featured, Crisis PR
Why blogging is worth it for your company
Creating blog content takes time. First, you must create a plan for content. Then, you have to research and write the content. After that, you need to research or create images to accompany your content. Finally, you should promote the content via social media. When thinking about all of the steps needed for great blog content, it may be tempting to put your blog on the back burner. After all, your prospective readers are likely as busy as you are. So if you're questioning who has time to read blogs, consider the power of SEO and people who are searching for content from trusted experts.
Read More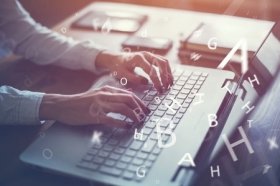 Topics: Public Relations, Featured, Content Management, Blog
Use these PR tips to make blogging easier
Fantasy and science fiction writer Ray Bradbury said, "I don't need an alarm clock. My ideas wake me." For the rest of us, creating ideas and topics is not so easy, especially if you are responsible for developing a continuous list of blog subjects for your company. Public relations tools and tactics can make regular blogging easier. An especially useful tool is a blog editorial calendar template.
Read More
Topics: Public Relations, Featured, Social Media, Blog
Many companies search for themselves online to ensure they're ranking well on search engines. In reviewing your company's positioning in search engine results, you may find that you have an online reputation problem. If there is negative content about your company ranking relatively highly, you're almost certainly losing business because of it.
Read More
Topics: Public Relations, Featured, ReviewMaster, Online Reputation Management
Know the difference and get to work improving your online image
Maintaining a positive online image for your company is critical for success. How consumers perceive your brand on the internet determines whether they will be your customers. A positive online image also cultivates mutually beneficial relationships with other companies.
Many people use the terms online reputation and online reviews interchangeably. The two terms actually differ in many ways. Find out if it's your company's online reputation or online reviews that are stifling your business growth.
Read More
And how your company can too
Your competitor hits a crisis and is facing bad headlines. Good news for you, right? Not necessarily. If you're going to capitalize, you need a public relations plan and you need one NOW. A public relations firm that has seen it all can act quickly to help. In this case, McDonald's hit headlines for all the wrong reasons. When an Arizona mom began swab-testing McDonald's play areas and finding dangerous pathogens, the fast-food giant banned her from its restaurants. Let's look at McDonald's mistakes and how Chuck E. Cheese's acted smart and fast to take advantage of the crisis.
Read More
If you are facing the difficult burden of website redesign, PR can help
Is your company struggling to get its web design just right? Have you recently paid big bucks for a redesign that isn't delivering the results you expected?
Read More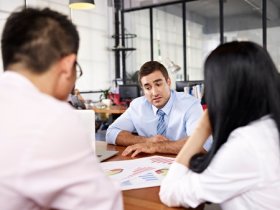 Topics: Public Relations, Featured, Website
Use these PR tactics to gain recognition and visibility for your company with the right industry awards
At this time of year, awards shows dominate the entertainment industry. Everyone is talking about the Oscars, the Grammys and other glamorous ceremonies. There are, undoubtedly, awards in your industry as well. Is your company in the running? If not, you are missing out on key opportunities to build your brand and separate yourself from your competition.
Read More
Topics: Public Relations, Featured, Reputation Management, Awards
3 smart PR tools to guide you in dealing with news media
There has been much talk recently about President Trump and his very public battles with the news media. His tactics have been mostly unorthodox and his media style seems more shoot-from-the-hip than a comprehensive approach to news coverage. Still, he has done a few things right. With the help of public relations tools, your company can learn from Trump's methods to develop your own media policy.
Read More
Topics: Featured, Media, Public Companies
3 reasons executives should engage on social media
Juggling the demands of big business, speaking engagements, board meetings and global sales calls, CEOs are some of the most sought after yet hard to pin down human beings. These elusive individuals are inundated with requests for "five minutes" from media, customers, vendors, clients and even their own families. How can a CEO be in 100 places at once while giving thousands of people attention at the same time? The answer is to leverage technology, particularly social media. Social media represents a powerful, scalable and efficient means to doing it all.
Read More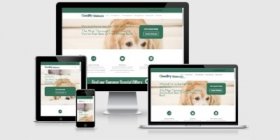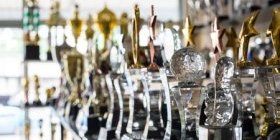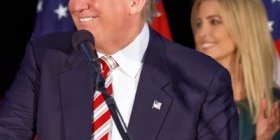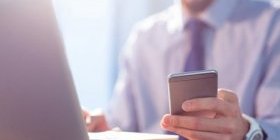 Source: www.axiapr.com
Share this Post